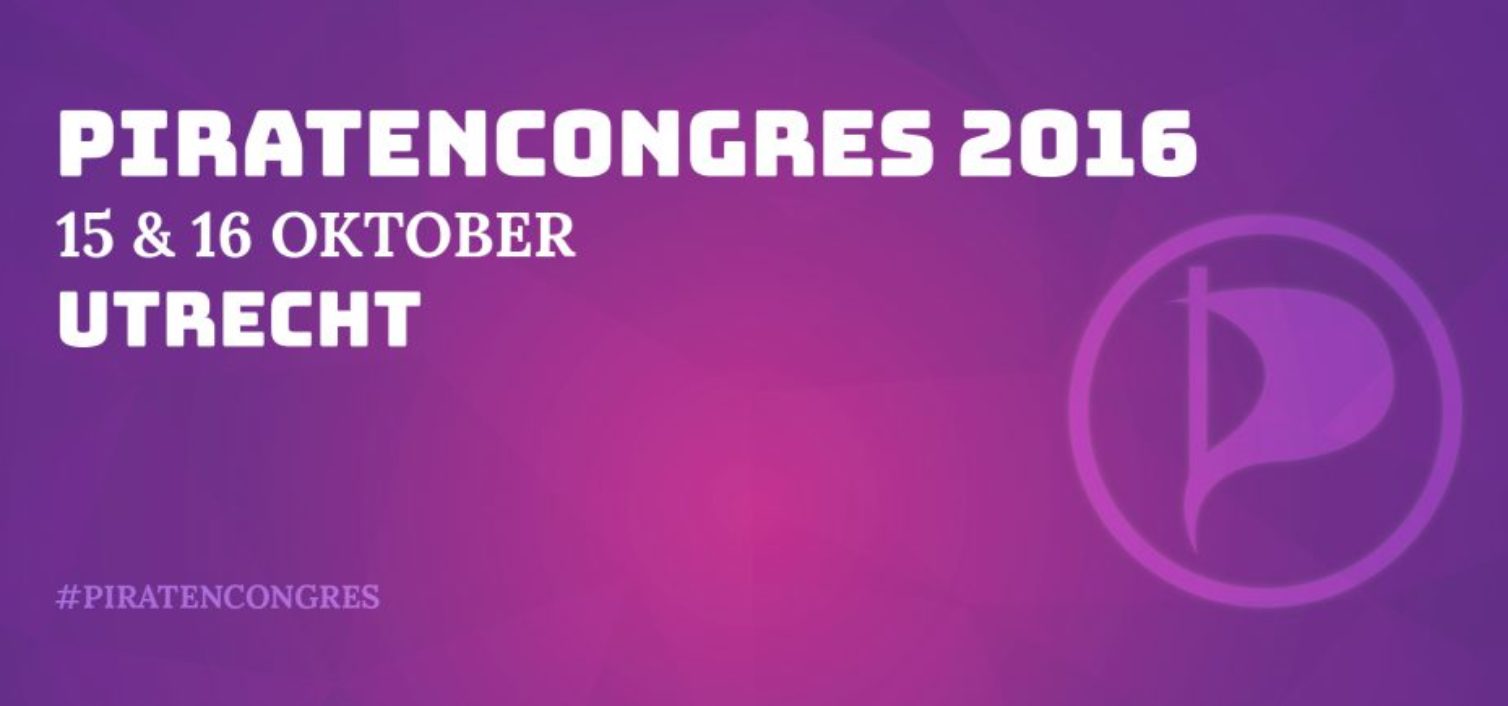 Pirate Party Netherlands Kickstarts National Campaign With Huge Festival
The Dutch Pirate Party  is organizing a  festival in Utrecht on the 15th and the 16th of October. The convention-style festival, titled '#PiratenCongres 2016', will be the official launch of the election campaign.
The Pirates from The Netherlands will host an event that will last 48 hours, in a massive empty factory building in Utrecht. Speakers include Chairman of Pirate Party Germany Patrick Schiffer, Belgian Pirate Sarah van Liefferinge and many more from all over the world.
The event will also feature guests from Brussels (from the European Pirate Party), activists from the Trans National Institute, DiEM25, the Commons Network, Bits of Freedom, writers, political scientists, environmental non-profits, and privacy think tanks.
On Saturday and Sunday night, the convention will end with live music from bands and DJs. On Sunday, guests will be able to sit down and watch the acclaimed and prize-winning documentary 'Democracy', by David Bernet, which tells the story of Jan Philip Albrecht, member of the European Parliament for the Greens, and his fight for data protection.
As part of this weekend-long festival, Dutch Pirate Party-members will cast their final vote on the election program and the final list of candidates to run for parliament next year. The event venue will include a special corner for Pirate children, so everyone will be able to bring their whole family.
For a complete overview of the line-up, keep an eye on their website here: //tk2017.piratenpartij.nl/?actie=1 and let them know you're coming through their Facebook event-page here: //www.facebook.com/events/1178246285554230/
International Pirates are encouraged to come. Dutch Pirates will try to find a couch surf-address for everyone from abroad. This elections will be crucial for Dutch Pirates and for the country as a whole: the Dutch urgently need help from the entire international community.
For questions, or logistical inquiries, please get in touch with Thomas (thomas at piratenpartij.nl) or Jelle (jelle.de.graaf at piratenpartij.nl) from Amsterdam.