Speech at the 2019 UN ECOSOC High-Level Segment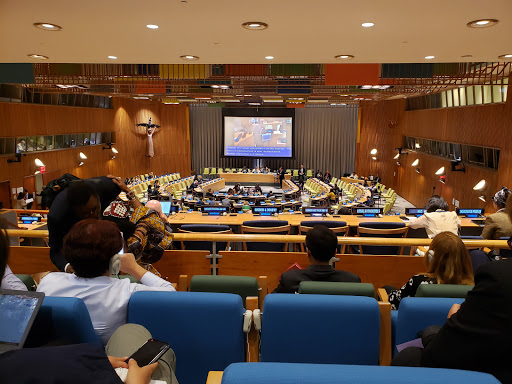 On July 19, 2019 Pirates gathered again in New York City for the UN Sustainable Development Program and High Level Political Forum
Pirate Parties International was chosen as one of 34 NGOs whose statements were approved to be made in front of the entire ECOSOC council.
Dr. Ohad Shem Tov presented the following speech on behalf of PPI at the ECOSOC High-Level Segment.
Watch a video of his speech from the event as broadcast live on the official UN TV channel:
Pirates were guests of the UN Trusteeship Council and able to make acquaintances with numerous NGOs and leading governmental and UN officials. In doing so, they were able to promote an additional goal of adding free universal internet access to the 2030 Agenda for Sustainable Development. Officials heard our plea and agreed to explore further ways to provide internet access to everyone around the world, and include this position in official UN charters.
The High-level Political Forum provided a unique opportunity for NGOs to meet with government representatives. They were also able to attend several side events during the week-long conference, which are important venues for interactions.
The UN limited NGO presenters at the last minute to only 2 minutes of speaking time. They cut off the microphones on government officials, and anyone that went over the limit. Our representatives took a red pen to the speech and managed to present our statement in the time allotted.
A big thanks to the vice-chairperson of PPI, Bailey Lamont, for writing the original statement. The following is a copy of her original statement:
The following is a copy of the final statement: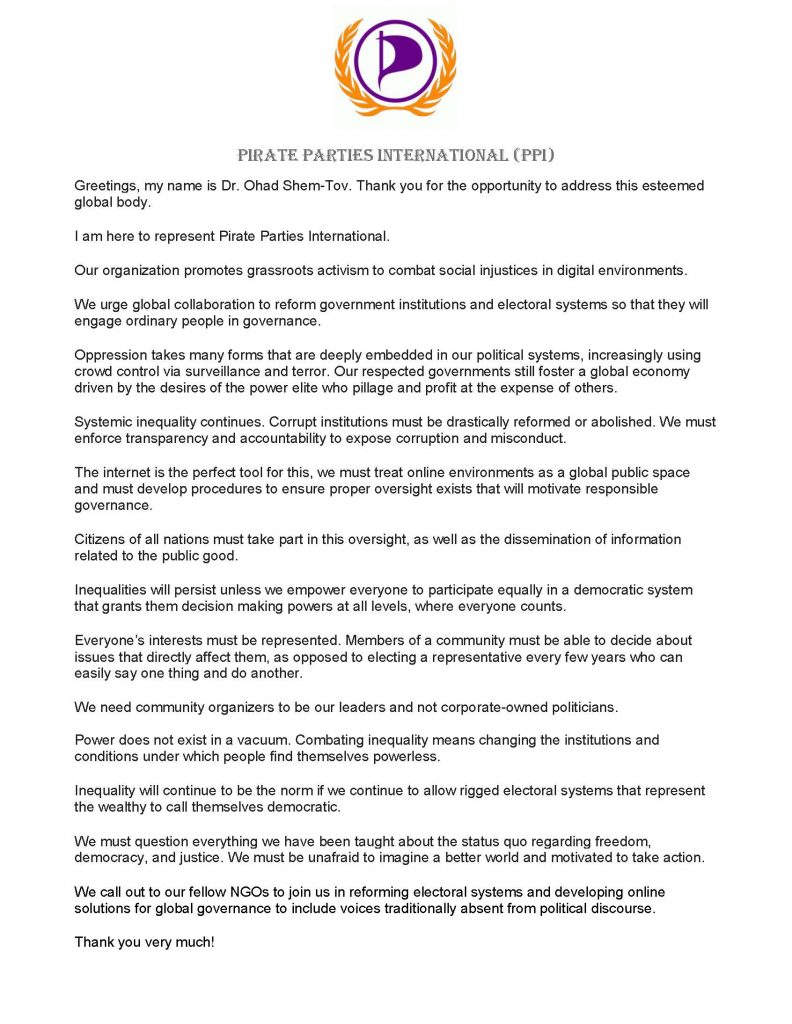 Statements at the UN are an important part of PPI's work. We take advantage of the few opportunities to present in front of the entire ECOSOC chamber, as well as opportunities to speak at side events and other meetings. Please contact us if you are interested in also being a PPI UN representative.