September 13th Board Meeting and GA Rescheduling Updates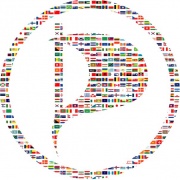 Ahoy Pirates,
On August 16th we had our first board meeting since the intended summer General Assembly (GA) failed to reach quorum. Proposals were discussed about rescheduling the GA. It was voted on that we would delay the meeting until the winter, as this is still within the timeframe required by our statute of at least 1 GA per year. The dates of December 9th and 10th were proposed, and these will be voted on during or before the next board meeting.
Minutes of the meeting are available here: https://wiki.pp-international.net/wiki/index.php?title=PPI_Minutes_2023-08-16
The next board meeting is scheduled for September 13th at 09:00 UTC.
Please feel free to add comments for the board on our Discourse: https://ga.pp-international.net/c/ppiboard/
Alternatively, we also work on Discord https://discord.gg/P7jDhrSJTZ and other channels.
Look forward to hearing from you…