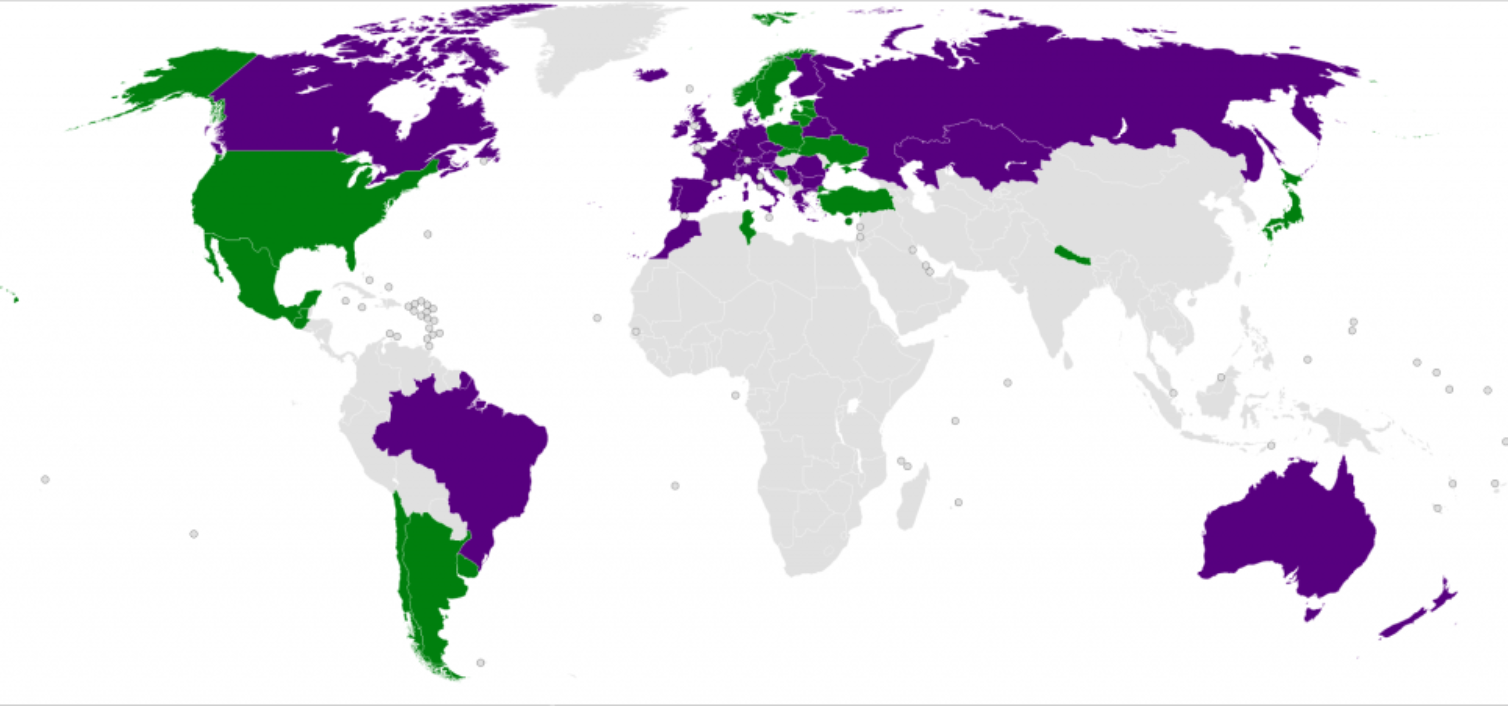 PPI is splitting its Twitter to Assist Members Directly
PPI is looking ahead to forge a more successful working relationship with our members
Pirate advocacy has never been more urgent, and so we at PPI are making a number of important changes to the structure of our social media campaign to improve our impact. Over the past few years PPI has struggled to keep up with the ambitious goals that were drafted for the organization. While our detractors are numerous, we will not relent in our struggle to overcome injustice. As a group of concerned advocates who aim to protect the planet, we realized that some small simple steps were necessary to the way that we relay information to our members. As a result, we have decided to split our Twitter account, creating a new resource. A new Twitter account that will take over the old name from the original account @PPInternational
The old Twitter account @PPInternational will remain in service. This account will continue to broadcast activism messages that are intended for the public at large. As previously, it will allow various content from both outside and inside the Pirate movement. All confirmed international coordinators/delegates are allowed to contribute content to this Twitter platform. PPI is about presenting a diverse set of voices from around the world- and we respect that diversity of opinions- but we also represent a united platform. Hence, while the old Twitter will continue to present these diverse messages of activism, the new @PPInternational will represent the unified, official, professional platform for our social media.
The main account will focus on increased dialogue with our members using Twitter lists and DM group chats. Messages will focus on advocacy topics that we democratically agreed to support, as well as specific official projects, such as the upcoming General Assembly. The contributors to @PPIinternational will be board members or a select few individuals the board assigns to administer the account. The important point of the new account is that content will be specific to matters that PPI has vetted and approved. In the new account we will focus on following official members and potential members.
Our main goal should always be to serve our members and help the movement grow. Today we feel we are ready to take the first steps in that direction. By creating a resource for our members, we hope we can serve your interests and put a more professional face on our organization. Hence, this letter seeks to provide our members information about the changes that will be made in the near future. We apologize in advance for any confusion that will take place. As always, we aim to continue to expand this organization and its global outreach. With your support we will continue to innovate and grow.
The following is a list of some of the changes as part of the Twitter split
We will start by making Twitter Lists that give everybody a place where to find our members. This process will include identifying official members and potential members.

The current contact database of members and non-members will be integrated into the new Twitter account. This process of solidifying our contacts innovates on the current spreadsheets that PPI developed and maintains.

Both Twitter accounts will be Twitter Verified.

The old account will continue to allow all kinds of activism content from both outside and inside the Pirate movement. We will be contacting all of the confirmed international coordinators/delegates to encourage them to continue contributing content. It will be emphasized as a means to boost the resonance of your activities, in your own language.

We will identify and market several new hash tags where members, activists, and non-members can use our channels to signal their interests. Concerns can be global, national or local, using whichever languages are deemed pertinent. Being truly international means that we must reflect many cultures and languages. #PPIactivism, #PPInt, #PPIpol, PPIevents, #PPIelections, #PPIboost and #PPIpolicy are examples we will market continuously.
We ho
pe you will be patient while we make this change. We have several other projects in the works that will have the same clear motivation of providing support to our members. Feel free to get back to us with your feedback and ideas- without them nothing will happen. PPI is a democratic organization that relies on the vocal support of volunteers. The resources that we present, from the social media accounts to the assemblies and even the board itself, are there to serve as a conduit for your interests. We need your grassroots support to carry this organization forward and steer PPI in the right direction for the future. PPI is a global village, and it will take many villages and villagers to make a real difference in the world.
On behalf of the board of Pirate Parties International 
Raymond Johansen, Bailey Lamon and Keith Goldstein – June 2017