ANNOUNCEMENT: PPI General Assembly 2017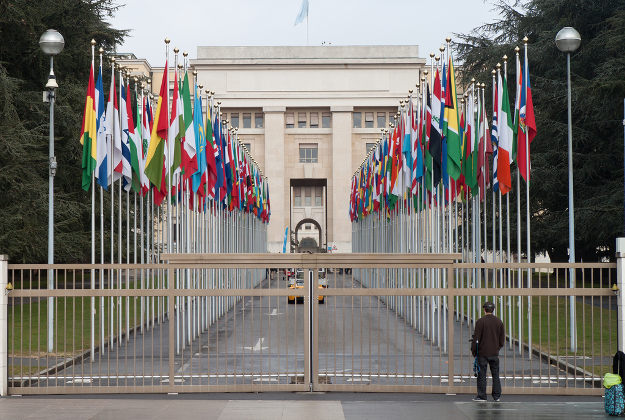 Greetings Pirates and Concerned Citizens of the World
We hereby announce that the second 2017 GA will be held on November 25th and 26th. Further details about the GA are outlined below. We encourage member parties to send us a list of delegates. This will be a hybrid General Assembly, meaning that the majority of participants will participate online. We look forward to seeing you all soon.
== Hybrid General Assembly PPI 2017 – Geneva, Switzerland ==
At the last two GAs our members have, naturally, been critical because remote delegates were unable to participate properly and were essentially treated as second-class participants. PPI is a global organisation and there is simply no way we can have all delegates fly in to whatever venue we choose. It is simply not practical or economical. We need a way for delegates to participate from afar, at the same level as those who are in the same room.
So this year we have chosen to test a hybrid solution. The board and a few volunteers will congregate in Geneva, where you find our head quarters. The rest of you are invited to participate though a video conference solution, webinar style.
The venue:
Cafe Restaurant de Hotel de Ville
Grand-Rue 39, 1204 Genève, Switzerland
hdvglozu.ch
+41 22 311 70 30
Map: https://goo.gl/maps/6AneEtrXGV82
=== Registering to the event ===
The conference will be accessible through Zoom.us video a webinar aka web conference solution. You, our members, will be able to participate through text chat,voice, video and screen sharing. This does not cost anything. Our aim is to bring us all closer to each other without the cost of travel.
We need you to register your delegates for this meeting. Please have them register at the following URL – no later than November 13 at 23:59 CET.
https://zoom.us/meeting/register/ee28ce83fcbc1282cde7dc3c8da9331e
We also need you to send one email to board@pp-international.net containing a list of the aforementioned delegates. Each PPI member can register up to 6 persons as official delegates (PPI Statutes IX.4)
=== Volunteers ===
We welcome anyone who would like to come to Geneva and help us run the GA. If this is something you are interested in doing, please email the board and let us know: board@pp-international.net.
A couple of things we will need help with:
– General IT
– Taking minutes in a fast-paced meeting
– Streaming video and audio from a client to Youtube and Facebook Live
– Running AMA's (Ask Me Anything)
– Time and tally keeping
– Watching several web and chat services and make sure that all delegates get heard by the meeting facilitators
– Meeting chairs (Impartiality is imperative)
– Live tweeters and Signal boosters
Please fill in your name here, we will get in touch with you soon: https://ppi.piratenpad.de/GA-volunteers
More information is coming soon. That includes a preliminary agenda, motions, amendments, board candidatures and voting procedures.