The @EuropeanPirates' Council Meeting is this weekend! Sign up for their email list too if you haven't yet.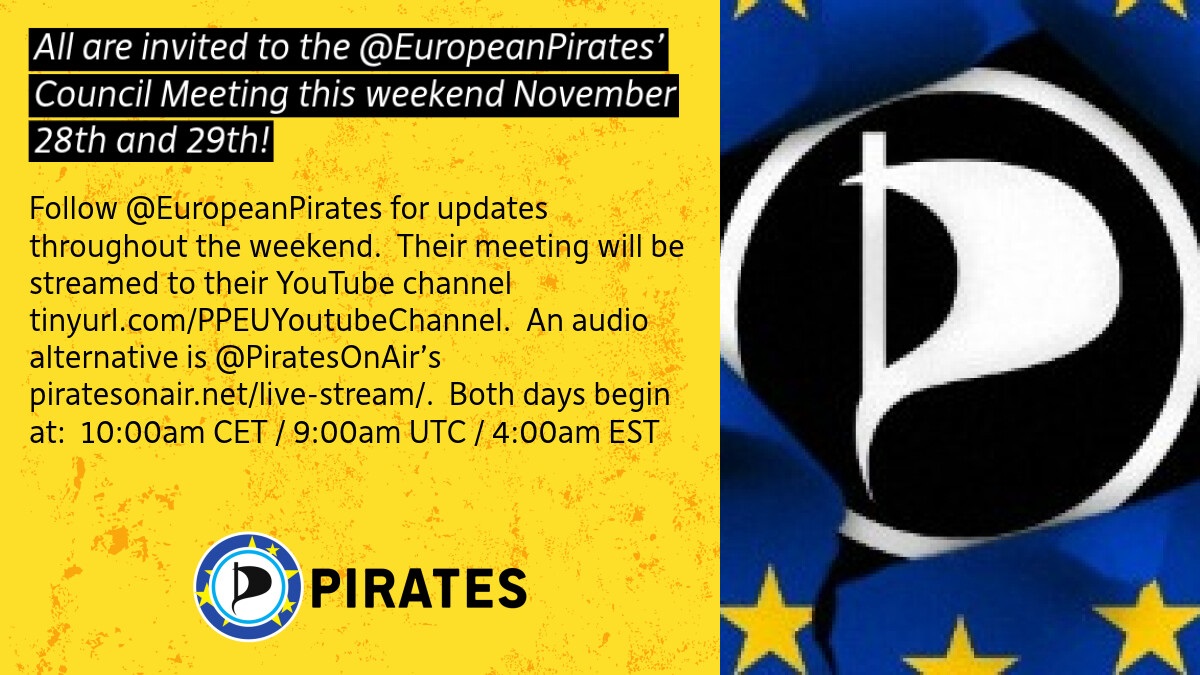 All are invited to the @EuropeanPirates' Council Meeting this weekend November 28th and 29th! Follow their account for updates throughout the weekend. Their meeting will be streamed live to their YouTube channel. An alternative is @PiratesOnAir's audio stream found here.
Both days this weekend begin at:
10:00am CET / 9:00am UTC / 4:00am EST
More information such as links to their Mattermost and Wiki can be found here.
If you haven't yet you can subscribe to the PPEU email list found here.