Elections in Israel with HaPiratim!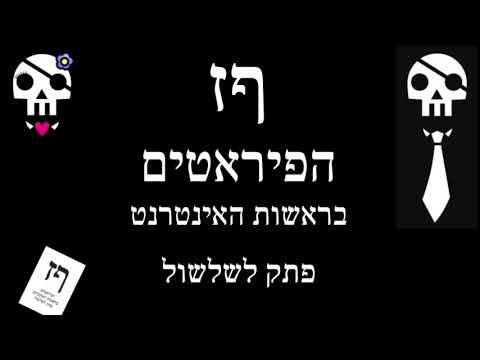 HaPiratim! The Pirate Party of Israel is running again in elections!

For the 4th time in just over 2 years there are early elections in Israel, making this the 6th time since 2012 that the Pirates will participate in national elections.
Dr. Ohad Shem Tov (picture above, right) is leading the list this time, followed by the retired Israeli TV producer and longtime Pirate Dan Biron. The leader of the party in the last elections, Noam Kuzar (picture above, left), is still participating in the list and graciously presented our list to the Knesset (see video below, with English subtitles). Among other policies, the Pirates are campaigning to reduce the insurmountable election threshold to 1 seat from 4, to promote election transparency, and to enable online voting to ensure that all citizens have a voice and those abroad can also participate.
The 24th Knesset 2021 legislative elections are on March 22nd. While the Pirate Party is not expected to win this election, they are fighting hard to shake up the system on behalf of artists, freethinkers, and the inclusion of everyone who is currently not represented by the major parties that have rigged the system in their favor.