PPI Sends Delegates To The United Nations' Internet Governance Forum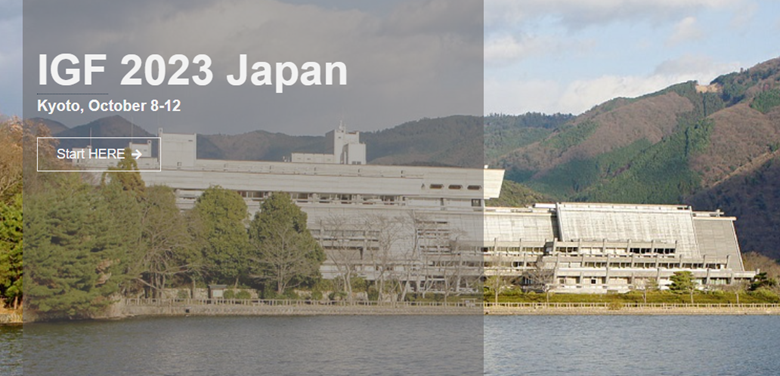 From October 7th to 12th PPI sent two of its board members, Alexander Isavnin and Keith Goldstein, to the UN's Internet Governance Forum (IGF) in Kyoto, Japan.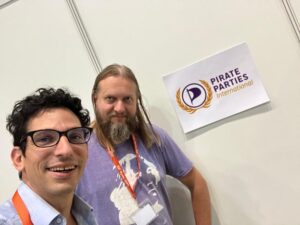 They were joined by many other colleagues, some of whom are also Pirates formally and informally in Japan and around the world. The IGF fosters collaboration between organizations in order to shape the future of the internet. The event takes place each year in a different country. PPI has participated in the IGF several times in the past, as it is one of the most relevant UN events for us. We hosted a virtual booth, spoke in talks, and attended numerous sessions.
Recordings are available on YouTube: https://www.youtube.com/user/igf
Transcriptions are on the IGF website: https://www.intgovforum.org/en/content/igf-2023-sessions
Session reports and outcomes from the Forum will be added to their website: https://www.intgovforum.org/en/content/igf-annual-meetings-proceedings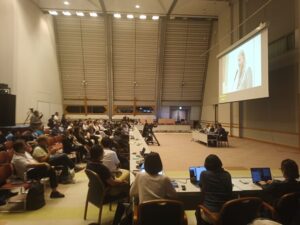 Many presentations discussed topics relevant to Pirates, relating to human rights, digital rights, technology development, data protection and open access. AI was an especially large theme at the conference. Responsible and ethical development of AI must be grounded in human rights. Attempts to create laws that limit creativity and violate privacy are worrisome.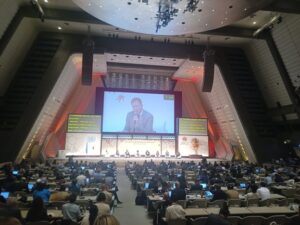 We were able to take over a lightening talk on sanctions where we spoke about problems with sanctions. Sanctions punish civilians and do little to reform pariah states who continue to find ways to avoid them.  We discussed the need to allow freedom of information, because individuals with information are the only ones who can reform a corrupt regime. Leading figures, such as Roger Dingledine founder of the Tor Project, attended the session and shared opinions. Alex shared a discussion about sanctions in Russia, and Keith shared about sanctions and boycotts in Israel and Gaza.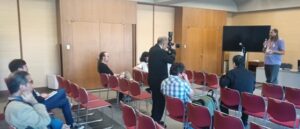 Many of the presenters at the conference shared similar values as Pirates, but not all of them. We had particularly heated discussions with a group representing anti-piracy efforts for manga artists. Their goal was to enforce criminal penalties for users of pirated information. Below is a picture of us stopping the stop Piracy movement.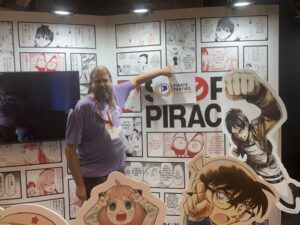 In the end we were able to discuss with them seriously about the issue and help them understand the importance of freedom of information. We hope that we can get everyone to share in the goal of enabling content creators to thrive while allowing free access to information for the public. Additional topics discussed were very inspiring like empowering women in technology, AI in education, youth hackathons.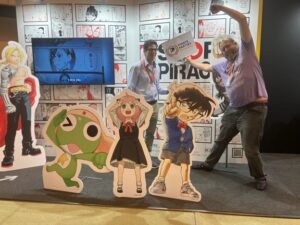 We also intervened in the UN human rights office session about the need for more active work on promoting human rights in less-free countries: https://www.intgovforum.org/en/content/promotion-and-protection-of-digital-rights-a-pathway-to-the-digital-future
Have a look at the video: https://www.youtube.com/live/w7L65AjNeBE?si=SLw8tub2sW8Ij6-m
We need to focus on not only EU and big tech, but also examine the situation in countries that do not promote democracy and big tech companies that behave in ways that violate humanity's digital rights.
Join us in advancing digital rights, ethical technology development, and the importance of freedom of information. Explore Pirate Parties International's mission and initiatives to shape a better future for the internet. Visit our website to learn more and consider becoming part of our global community. Together, we can make a difference in the digital world!