Upcoming discussion: Membership data systems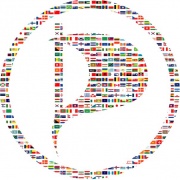 Dear Pirates,
Join us this Sunday, April 25th at 17:00 UTC/19:00 CEST to discuss the management of Pirate Party membership data.
We will meet in the PPI Big Blue Button room: https://bbb.piratensommer.de/b/gre-cnw-a9v
A few questions to get the discussion going:
-How does your party manage its membership data? What tool(s) do you use?
-What is needed to have a secure and effective management system? In other words, what do you consider "best practices"?
-What sorts of laws must you keep in mind when it comes to membership data (ex.GDPR)?
-Do you see any potential benefits to having a decentralized, member-controlled system at the international level? If so, what does that look like?
This is an initiative brought forward by the Pirate Party Netherlands, who are currently exploring this topic in their own party.
We look forward to seeing you there!