Pirates from All Over Europe Met in Liberec, Czech Republic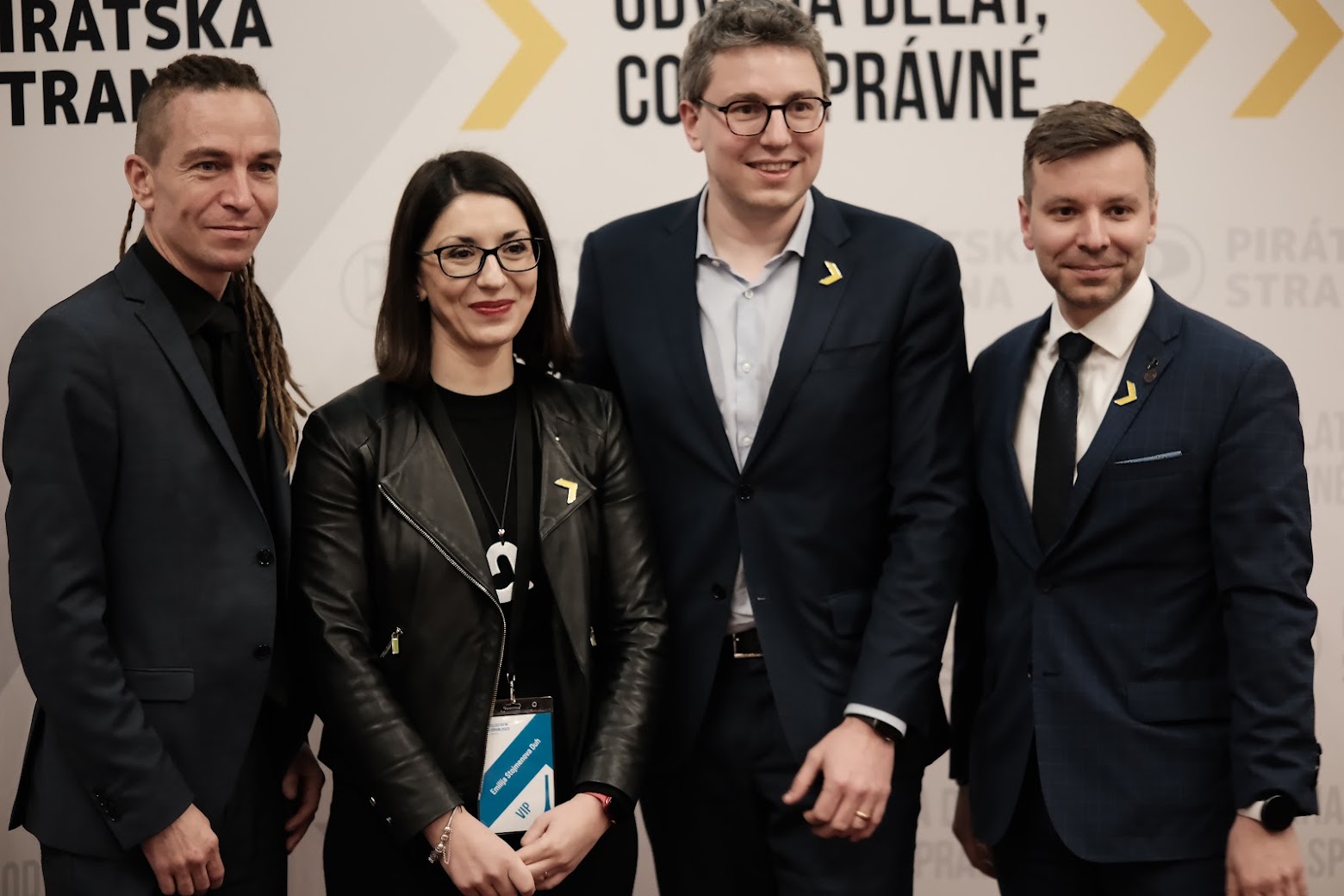 On the last weekend of April, Pirates from all over Europe (and beyond) met in the city of Liberec, northern Czechia. And what was the reason? The annual General Assembly of the Czech Pirate Party. As part of the event, two debates were organised. On Saturday April 29th, a panel of European politicians got assembled. Moderated by Marcel Kolaja, a Pirate member of European Parliament, politicians from three European countries debated the state of their countries and the European project as a whole.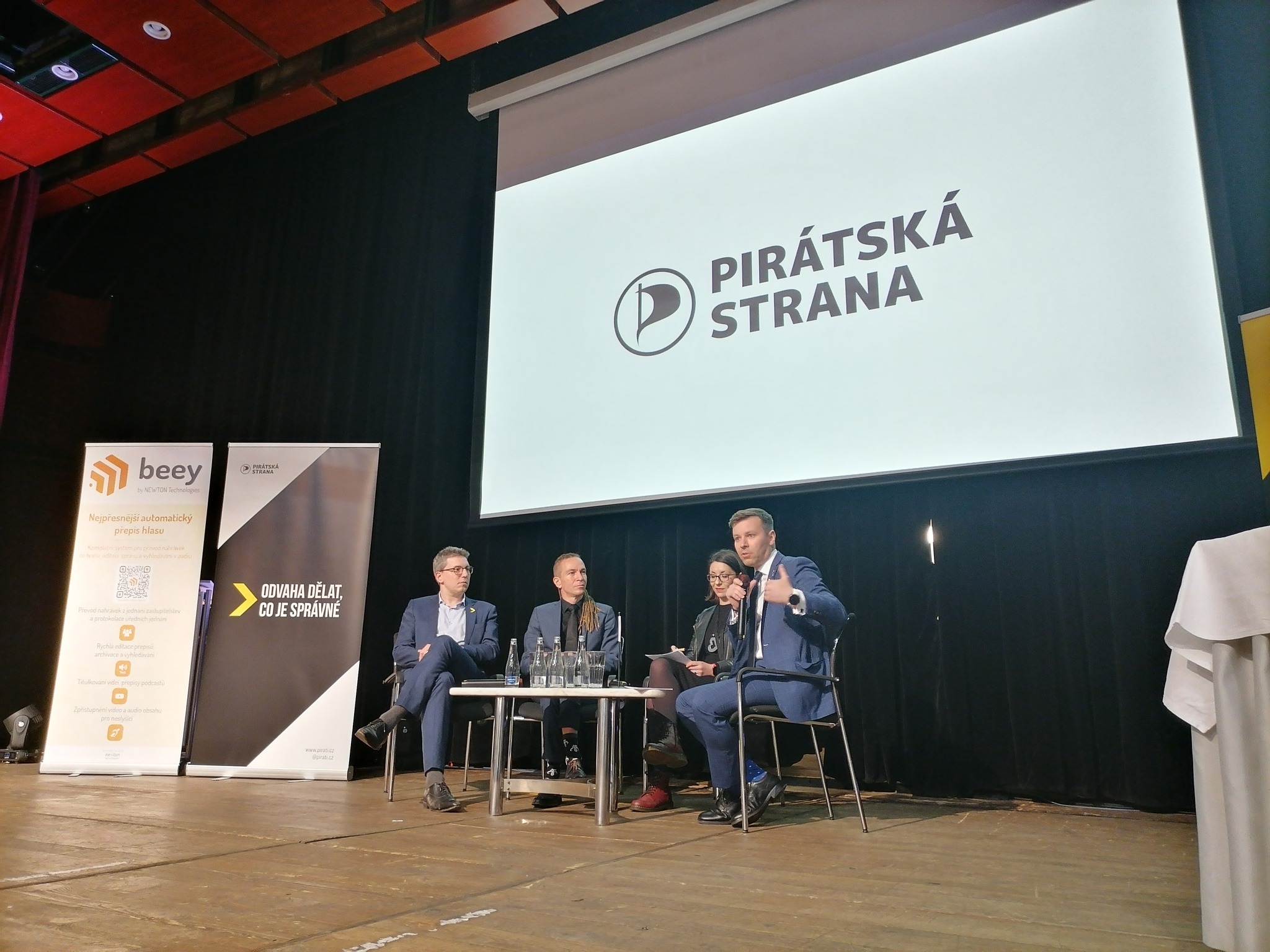 Left to right: Sven Clement (MP, Luxembourg, Pirates), Ivan Bartoš (Deputy PM, Czechia, Pirates), Emilija Stojmenova Duh (Deputy PM, Slovenia, Freedom Movement), Marcel Kolaja (MEP, Czechia, Pirates); Photo: Michal Gill
The event was the first physical general assembly since the COVID struck. About 400 Czech Pirates arrived to Liberec, which is app. 1/3 of the entire party. A lot of prominent politicians delivered their greetings to the gathering. To name just a few, Czech Prime Minister Petr Fiala appeared in person and the President of the European Parliament, Roberta Metsola, sent a video message.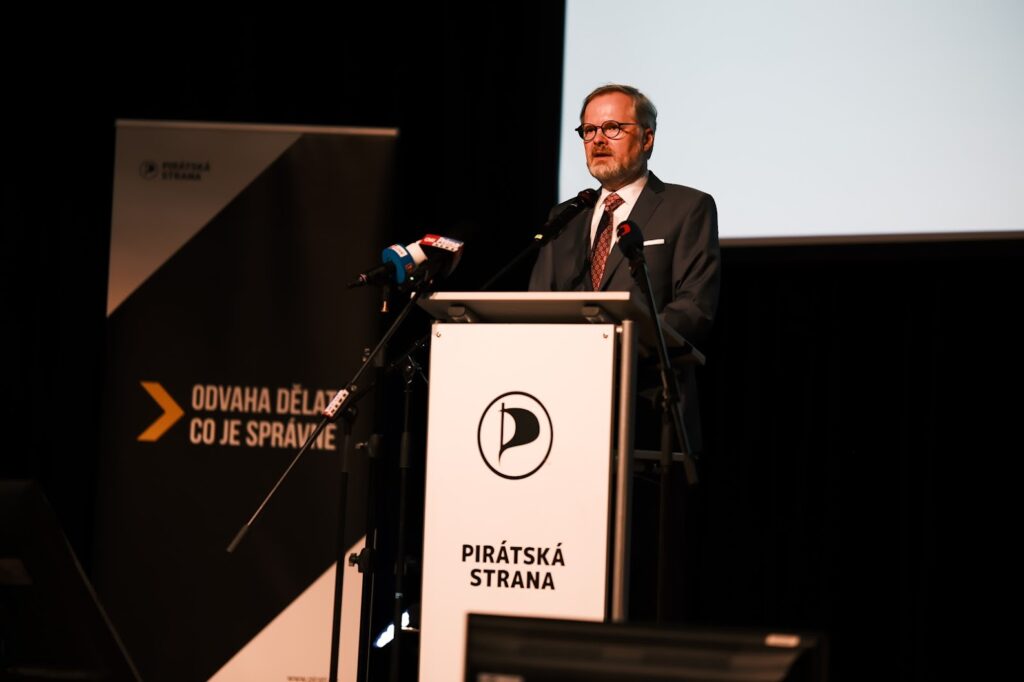 Czech PM, Petr Fiala (Civic Democrats); Photo: Vojtěch Tatra
For Pirates, who practice online voting, utilise online platforms in general and don't really have much need of physical meeting, the gathering served mainly as a chance to meet and spend some time together. It's also expected by the public and the media and free media attention is something we can always use. All in all, Pirates from Czechia, Poland, Slovakia, Slovenia, Germany, France, Luxembourg and even Canada showed up. Yes, Canada was represented by PPI's former chair, Bailey Lamon.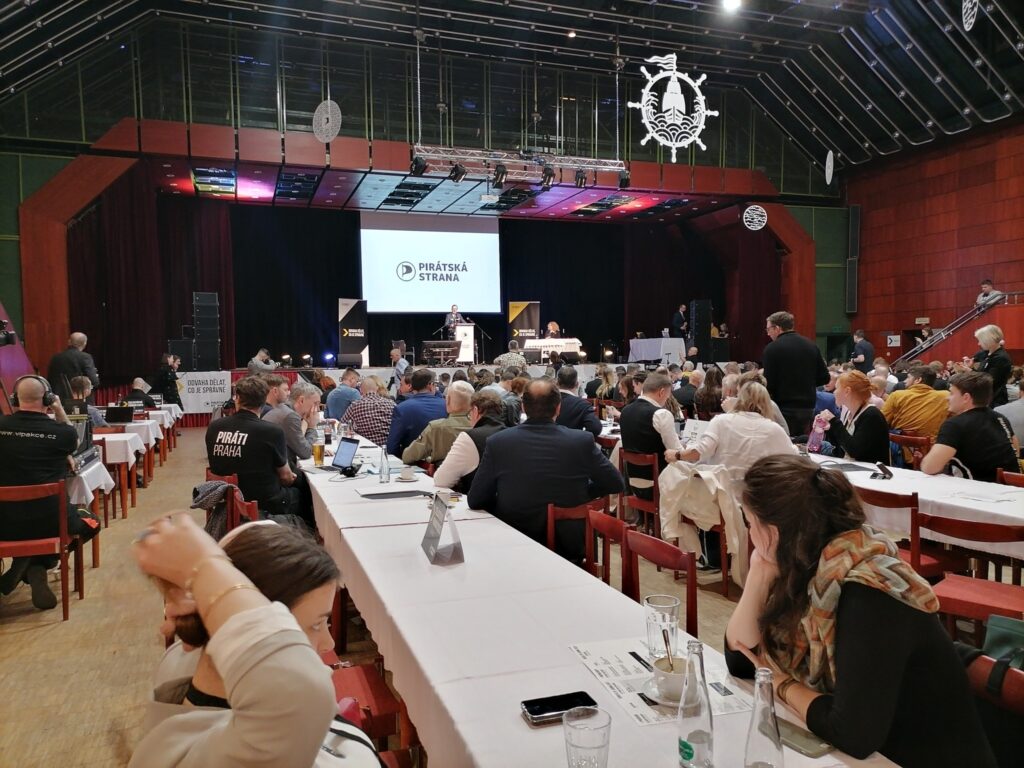 Czech Pirates meet; Photo: Michal Gill
On Sunday, April 30th, a second day of the GA kicked off by a wide range of workshops. The internationally significant one was the other debate mentioned above: a panel of Pirate leaders from all over Europe, talking about the Pirate experience and things that keep us together. This panel was organised and moderated by Mikuláš Peksa, Czech Member of European Parliament and chair of the European Pirate Party.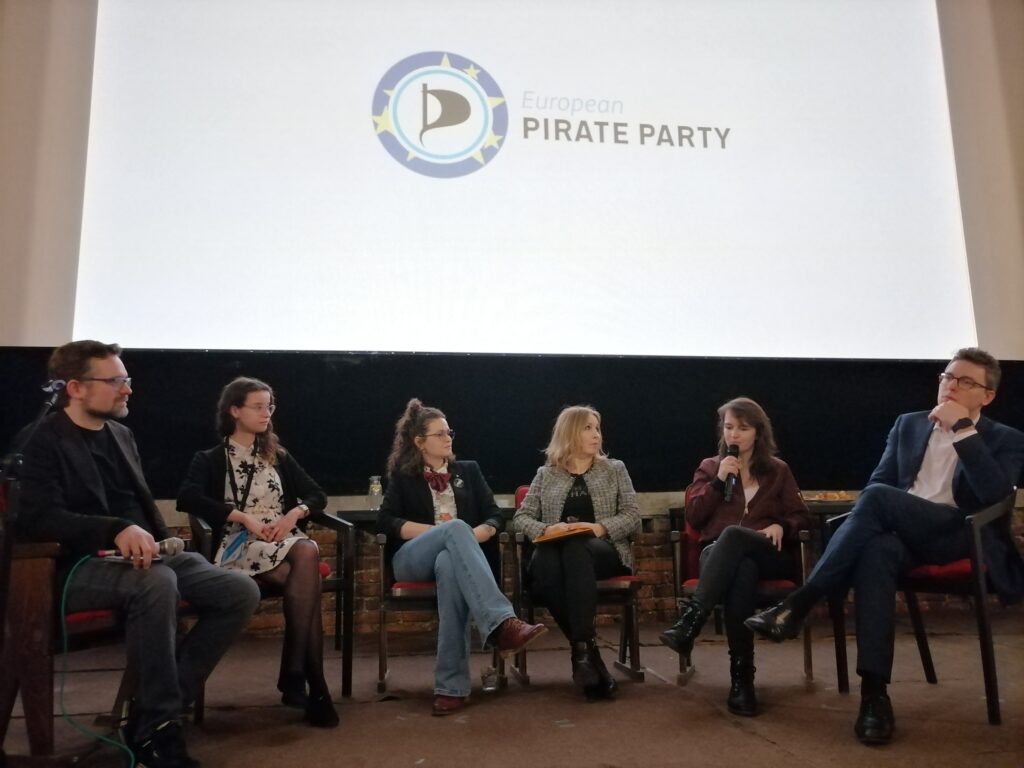 Left to right: Mikuláš Peksa (MEP, PP Czechia), Anne Herpetz (chair, PP Germany), Petra Kovačec (vice chair, PP Slovenia), Zuzana Šubová (chair, PP Slovakia), Florie Marie (spokesperson, PP France and chair of PPI), Sven Clement (MP and honorary chair, PP Luxembourg); Photo: Michal Gill