Pirate Parties International Statement on the Ongoing Conflict in Israel and Palestine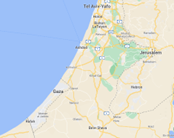 Pirate Parties International expresses its strong condemnation of the ongoing conflict in Israel and Palestine. We are deeply saddened by the events in the region and extend our solidarity to the people of both nations who are suffering the consequences of this protracted conflict. We firmly reject violence and advocate for a peaceful and diplomatic solution. We encourage Palestinians and Israelis to pave the way for an enduring peace. The Palestine-Israel conflict serves as a litmus test for global peace, and the current scenario should make all nations concerned.
We believe in a future where Israel and Palestine can coexist. It is important to note that many people can share territories while attaching different meanings and narratives to them, and this region has been and continues to be a home to people from all walks of life. War crimes, including the killing and kidnapping of innocent civilians, violence directed at children, destruction of hospitals, evacuation centers and routes, and public communication channels, must be universally condemned without exception. The attack by Hamas that set off the current conflict was atrocious. And yet, we must hold Israel to respond with restraint and focus on finding a political solution to the conflict so that both Israelis and Palestinians can live in secure environments, and the cycle of violence is ended for good. We stand by the international demand for an immediate ceasefire and for the release of all hostages.
Promoting incentives for Israeli and Palestinian organizations to pursue coexistence through diplomatic dialogue is essential. Calling on the United Nations and other international bodies to assist in the demilitarization of militant groups in the region is crucial in addition to providing humanitarian aid such as food, water, and medical supplies to those in need. Encouraging surrounding countries to recognize Israel can help mitigate Israel's insecurity. Supporting the formation of a Palestinian state that preserves human rights and promotes democratic values while coexisting peacefully with Israel will also help create peace in the region. Governments in Gaza, the West Bank, and Israel must commit to peaceful coexistence. Recognizing the territorial rights of all parties and providing international recognition will be a significant step forward.
Time can heal wounds, and promoting reconciliation between moderates as well as progressives in both countries is a hopeful approach. Building trust and fostering interdependence is crucial for lasting peace. We stand against all forms of anti-Semitism and Islamophobia and promote tolerance and respect for all religious and ethnic groups. We remind everyone that organizations and governments can be criticized without harboring hatred towards their populations. Criticizing state policies and actions is not equivalent to hatred for its people, and this distinction should be made clear in all contexts but especially when sharing information about what is happening on the ground and when discussing the topic with each other. PPI remains committed to promoting peace and stability in the Israel-Palestine region.