There will be a pre-GA technical test Friday, November 6th, starting at 8:00pm CET.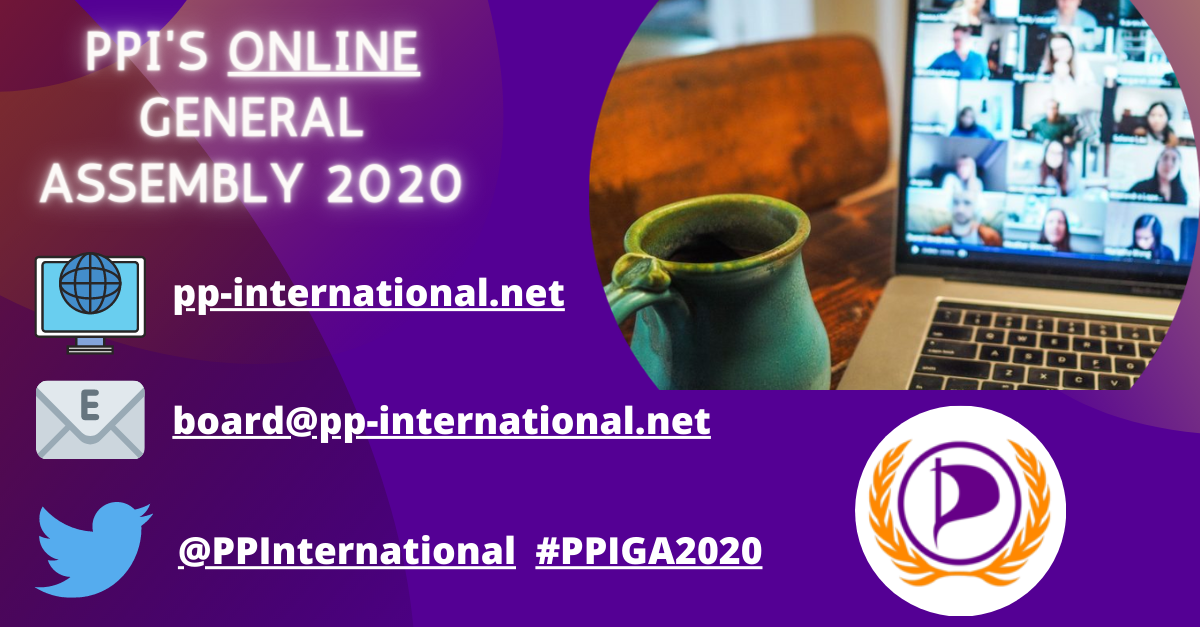 There will be a technical test on November 6th to see if BigBlueButton will work for a General Assembly. The BBB channel can be found here. The times are:
8:00pm CET / 7:00pm UTC / 2:00pm EST
It's important all members send at least 1 delegate to this test. Anyone is welcome to attend and encouraged to do so in order to better test BigBlueButton for next month's online General Assembly. The General Assembly will be held Saturday, December 5th and Sunday, December 6th.
Members should visit the General Assembly forum to submit motions, statute amendments and nominations for PPI positions.
There is no deadline for registering delegates, submitting motions or nominations but the deadline for submitting statute amendments and submitting a membership application to PPI is 4 weeks before the GA: Saturday, November 7th.
Please register your delegates early by emailing board@pp-international.net.
Use the hashtag #PPIGA2020 to get retweeted onto the @PPInternational account.
More information can be found here.